Los Chiquitos Diapers
One Size Fitted Cloth Diapers
One Size Cloth Diapers

I was a Work-at-Home-Mother(WAHM) who loved to sew when I started Chiquitos. I had fun sewing cloth diapers and clothes for my 3 boys and continue to sew clothing for them. My mom calls my kids "Chiquitos" (little ones in Spanish) and that's how I chose the name for my diapers. I began making diapers in 1992 for my first son and started Chiquitos back in 1999 after the birth of my second son the previous year. After the birth of my third son in 2002, I redesigned my diapers for a better fit and better absorbancy. I make a well made and affordable diaper that will fit your budget. I have been around for so long because I enjoy making the diapers, meeting mothers and generally like being my own boss. I am here to help you. If you don't find what your looking for on my site, I can refer you to other WAHMS who might have what you are looking for. Please feel free to e-mail me questions at erikaschiquis@aol.com.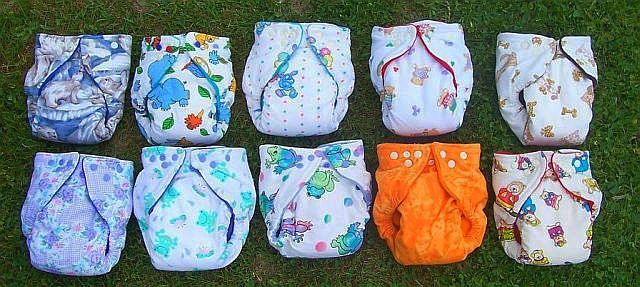 For updates on new diapers, wipes and other cool stuff just check out my blog http://erikaschiquis.blogspot.com
I am selling already made AIO One Size Diapers and One Size Cloth Diapers on Etsy. mwww.loschiquitos.etsy.com
Cloth Diapering, cloth diapers, WAHM, one size diaper, diaper covers.